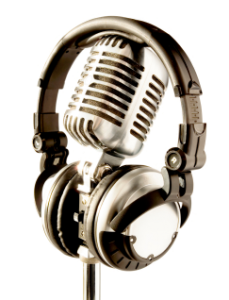 2013 was a fantastic year for Justin Gross Voice Overs.  I was fortunate enough to voice hundreds of projects last year. Yes, hundreds.  It's hard to believe sometimes, but when I go over my VO booking log, the numbers don't lie.  So I am very thankful for the numerous clients-producers-agencies-and creatives that put their trust in me to voice their media project.  Last year was great and I think 2014 will be just as fantastic!
I feel so fortunate to be able to voice projects around the country, and around the world.  I was lucky enough to continue to book jobs from my friends at a studio in Amsterdam and picked up a new client in Toronto.  So…yeah…that makes me an international voice over talent!  Haha! Sounds so fancy.
This January is already off to a great start.  I'm thrilled to have booked a chunk of TV spots for Century Link.  I've auditioned for these Century Link spots through my Atlanta agent for the last couple of years and never snagged even one of their spots!  So every time I would see auditions for Century Link, I'd do it and think to myself, "This time, they're going to pick me!"  And can you believe it? They did pick me this time. Finally!  The session went great. We did nearly 2 dozen spots that day. The creative folks on this one were from Peter Mayer Advertising in New Orleans.  They were so awesome to work with. So professional, enthusiastic and kind. I loved it.
So when shall we work together?  When you need a younger male voice, say 20s-30s age range, give me a call, or one of my agents.  I promise that you'll always get a professional, experienced and enthusiastic voice over talent when you hire me.  Plus, I'll send you tons of positive vibes and thoughts!
Hit me up!  Justin Gross, Voice over actor;)